why i still use the panasonic gh5 to shoot video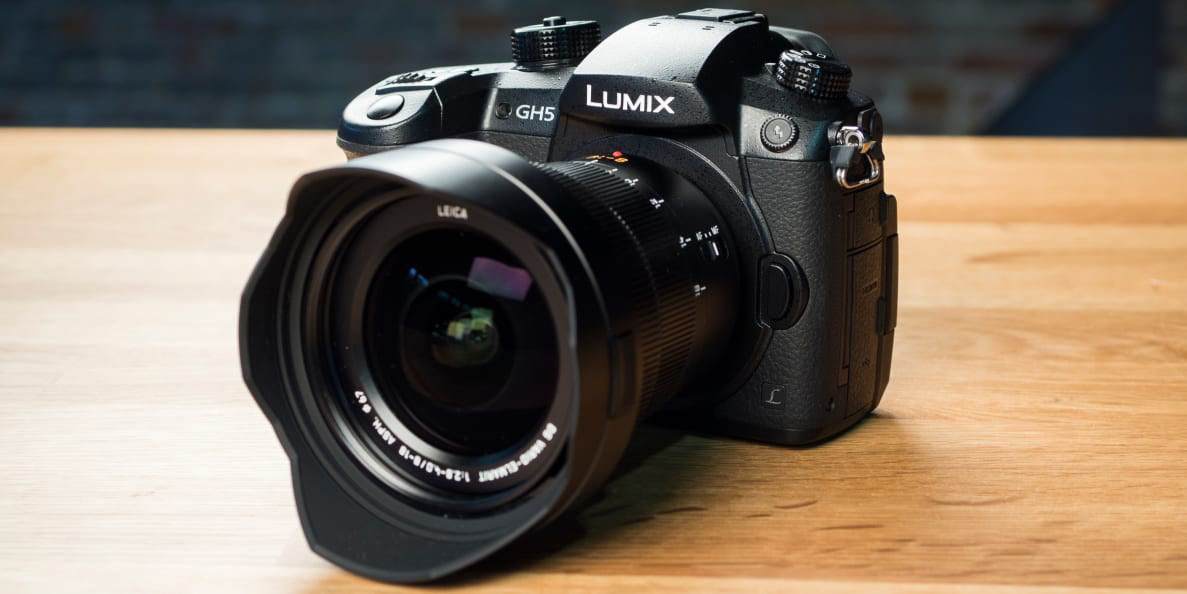 In this blog post, we'll be discussing a camera that needs absolutely no introduction in the world of videography: the Panasonic GH5, and why - even going on four years after its original release - I still use it for shooting video.
The GH5 (at the time of its release in March 2017) was a major game-changer: it was the first mirrorless camera capable of shooting 4K resolution video with 10-bit 4:2:2 chroma subsampling. When its sister camera, the GH5S, was released nearly a year later in January 2018, providing even better performance in low light, videographers the world over understandably felt their eyes pop out of their head when reviewing the dynamic range and color space of their footage. Suddenly, anyone with a GH5S in their hands could consider themselves a filmmaker at an unbeatable price-point. I purchased my own GH5S in November of 2018, and I've fallen in love with the camera ever since.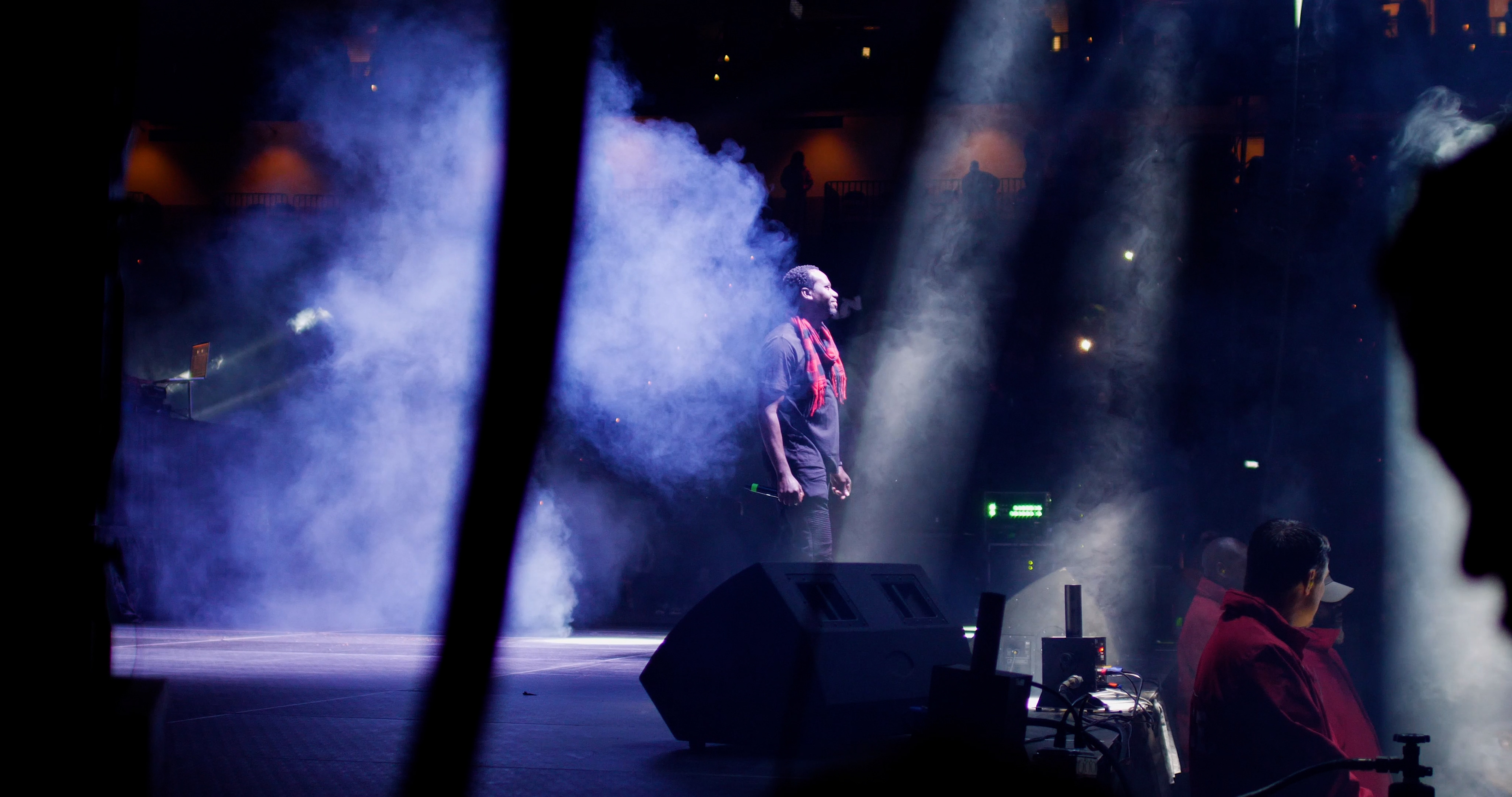 As goes without saying, the GH5 is an absolute workhorse of a camera. The footage is breathtaking even in today's era of popular full-frame cameras such as the GH5's big sister the S1H or Black Magic's Pocket Cinema 6K. When equipped with V-Log, the camera is capable of shooting footage that is downright cinema-worthy. I've been shooting with the camera for several years now, and I can tell you first-hand that the camera is worth every penny of its price-tag if you are an aspiring videographer or filmmaker. If you are interested in wedding videography, just take a look at the still below taken directly from a wedding video I shot in last November of 2020.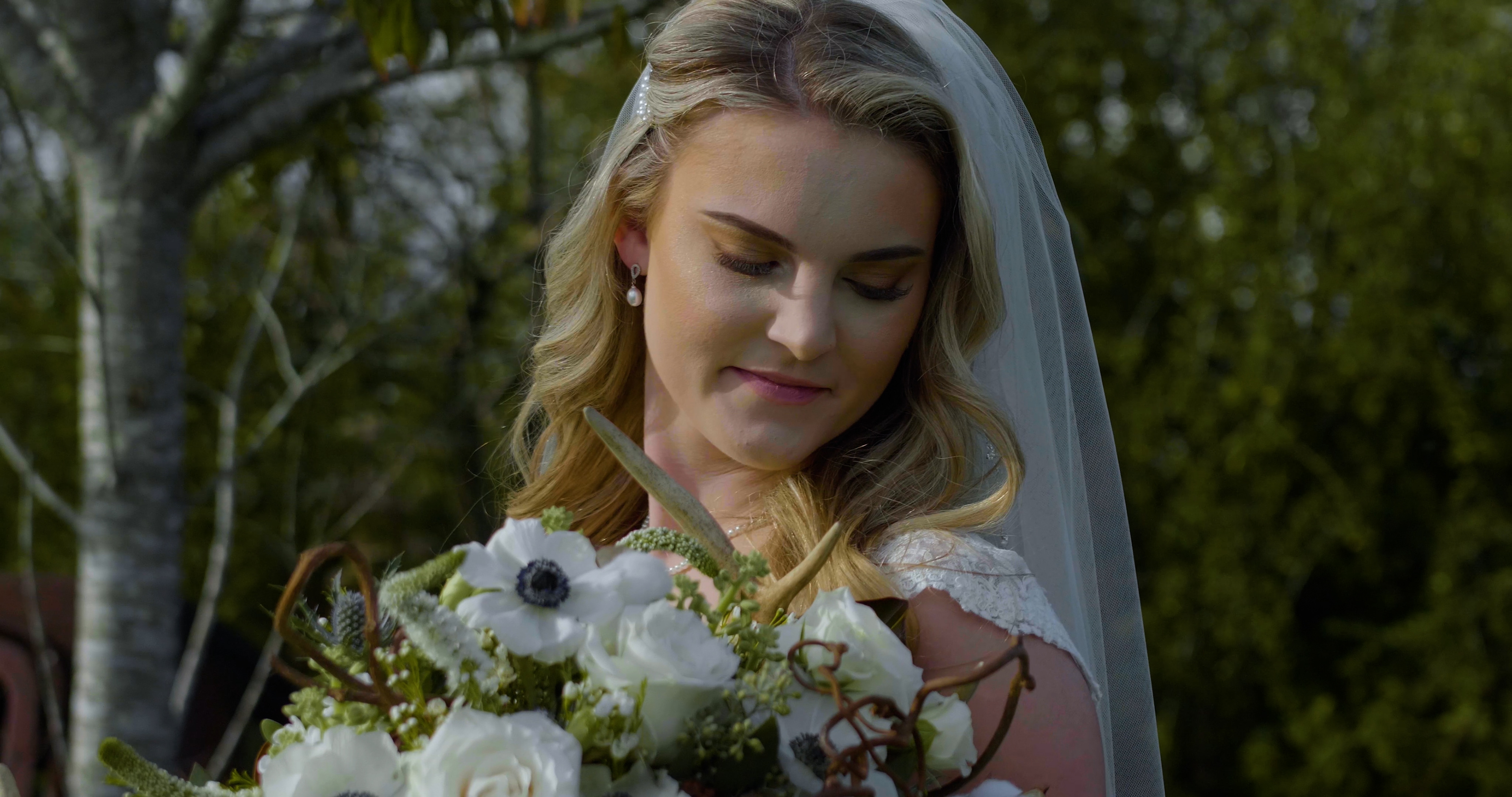 If you are looking for a starter camera, I can't recommend it enough. With the GH5 currently priced at about $1400 and the GH5S at $1900, both are a steal. All that being said, I will also be the first to admit that the camera is due for an update. Four years after the original camera's release, professional videographers have been waiting breathlessly for an update to the GH5. The S1H, released in September 2019, took the lead in full-frame mirrorless video and has been a very popular choice ever since. So.... where is the next camera in the GH series?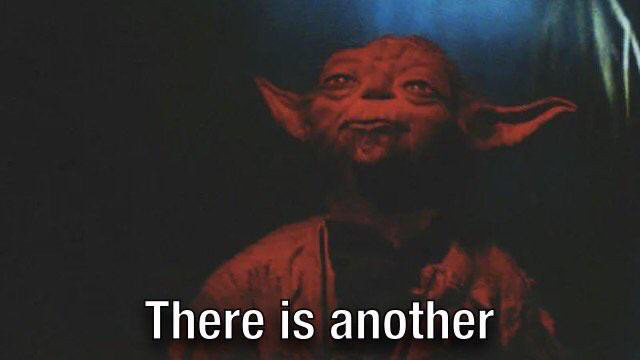 The Panasonic GH6 is rumored to finally arrive this year.
And the potential specs are nothing short of exciting. According to 43Rumors, it's rumored that the camera will be capable of recording 8K video - an astonishing resolution for any videographer. Although it was originally slated to be released in mid-2020, the camera was withheld from release due to the COVID-19 pandemic. If the rumors hold true, the GH6 could well become the first practical 8K video camera at its size and price-point. Once again, the GH line of cameras may break barriers for countless professional videographers looking to achieve the "Hollywood" look in their footage.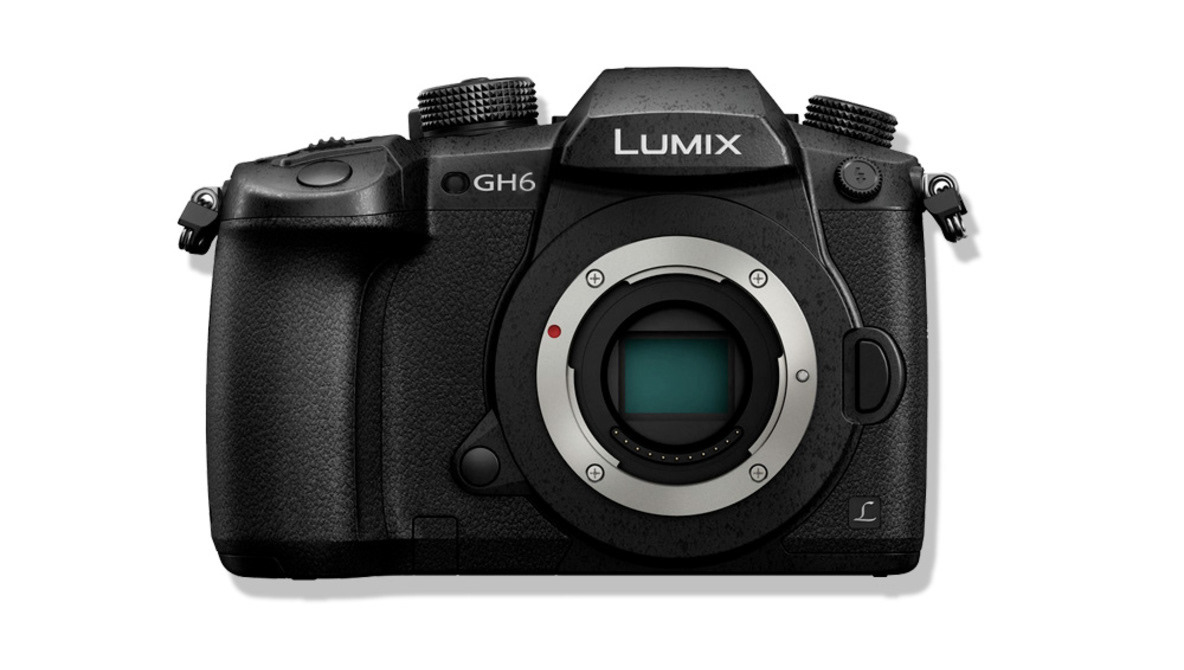 I'm going to go out on a limb here: I think this is going to be the most popular video camera release of the year. For professional videographers like myself, the camera could well become a dream come true for many. There are rumored to be three versions of the camera: the GH6 (the base model), the GH6V (aimed at video shooting), and the GH6X (likely aimed at professional photographers). The price of the camera is expected to be around $2500. At that price range, if you can afford the camera and have some patience to spare, it will be absolutely worth your wait. If the price tag is outside your budget, you can expect the GH5 to drop in price as soon as the GH6 is released. As stated before, you'd be hard pressed to find a better starter camera than the GH5.
So are you are as excited as we are to get your hands on the GH6? We know we're ready!
VIDEO MARKETING IN THE MODERN AGE
January 25th, 2021
Hello! And welcome to Black Fox Productions' very first blog post. In this post, we'll be discussing the importance of using video in your marketing strategy, and why it has become a standard in virtually all modern marketing infrastructures.
​​​​​​​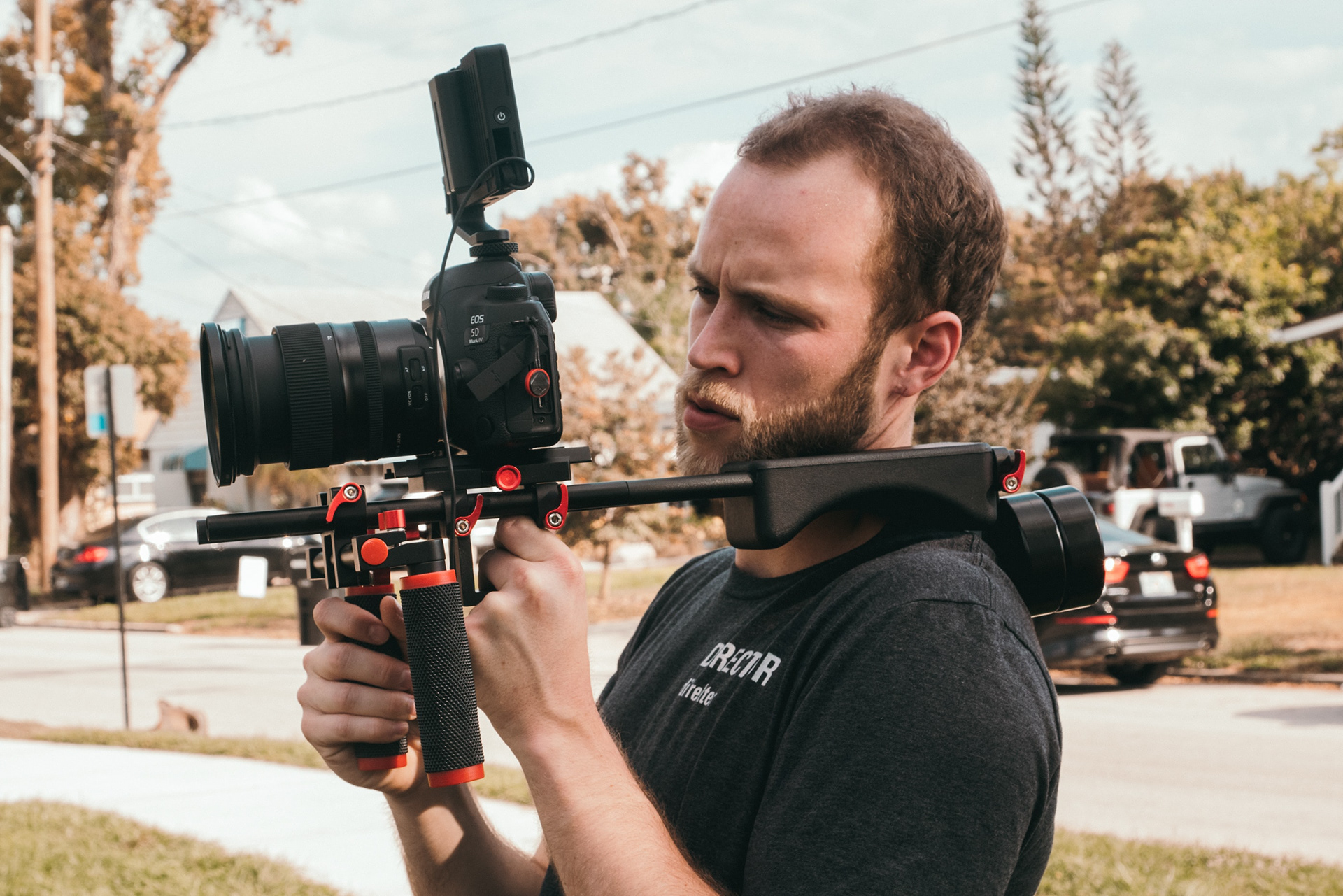 A common question I get from many business owners is: "How would a video benefit my business?"
This is a very valid question, as the benefits may not be inherently obvious at first glance. It may seem like an extravagant expense to hire a videographer or production company, but the statistics couldn't possibly contradict this notion more and absolutely speak for themselves.
According to a 2020 study by Wyzowl*:
- 89% of video marketers say video gives them a good ROI.
- 83% of video marketers say video helps them with lead generation.
- 87% of video marketers say video has increased traffic to their website.
- 80% of video marketers say video has directly helped increase sales.
*https://optinmonster.com/video-marketing-statistics-what-you-must-know/
Study after study has shown that businesses (both small, medium, and large alike) are benefitting from video in their marketing strategies.

It's not only becoming popular to use video, it's becoming a standard.
When I first began studying film and video back in college, it was somewhat of a novelty trade. There were the professionals who ha

d access to equipment that cost as much as a house, and then there were people who watched the television shows, movies, or news broadcasts produced by those professionals. With the advent of social media - such as Youtube and Facebook - the entire landscape of videography and filmmaking changed. With the invention of smart phones, the access to endless forms of media (especially video) was now available in som

eone's pocket at the simple push of a button, and it was available instantly.
This democratized media as a whole. Suddenly, anyone with a smart phone could post a video to their business's Facebook page and reach all of their followers within seconds. Videographers could now purchase cinema-grade DSLR cameras at a fraction of the cost, and overnight they were filmmakers. Businesses are now creating their own video departments specifically to address this ever-growing demand for more video in their marketing platforms.
​​​​​​​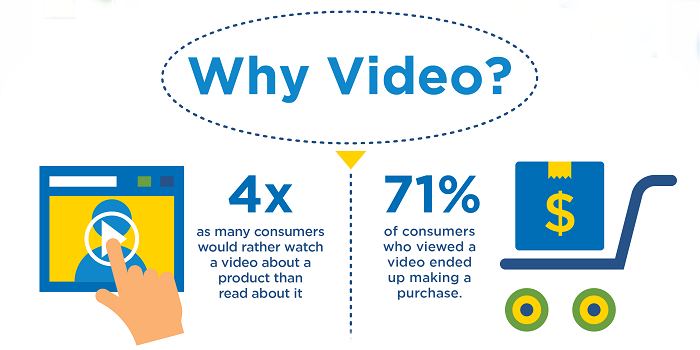 So when it comes to video benefitting your business (and I'm sure as a professional videographer I have some unapologetic built-in bias here), it's my opinion that video is a worthwhile investment. A single video post on your business's Facebook page can potentially generate thousands of viewers. Overnight, your prospects have ballooned exponentially and that means potential conversion of more leads.
​​​​​​​
Are you a small law firm, looking to gain an edge on the other firms in your area? Look no further than video marketing*. There are entire companies dedicated to nothing but law firm video marketing. Are you a medical practice, looking to gain more patients? A video commercial highlighting your services is a great way to go. Do you own a restaurant? A short documentary-style video highlighting delicious food being made will make your customers want to come eat dinner at your business on Friday night. Run a dance studio? How about a cinema-style short showcasing one your student's dancing skills? Are you a real estate agent, hoping to sell a hot new property? A video walkthrough of the listing is statistically more likely to generate leads.**
*https://www.sundownmarketing.com/5-ways-to-use-video-in-law-firm-marketing/
**https://www.inman.com/next/by-the-numbers-how-to-focus-your-video-marketing-for-the-biggest-return-on-investment/
Not only that, but video is entertaining and easy to watch. It's the easiest and most effective way for a prospect to research your brand before deciding to buy from you. A quick "About You" video introducing yourself as business owner develops a sense of openness and trust. We live in a highly risk-averse consumer culture. Your prospects want a guarantee that their hard-earned money won't go to waste. And what better way to do that than showcasing what your business can offer to them?
This trend has only become more ironclad with the recent COVID-19 pandemic, solidifying video's place in the marketing industry. Businesses and customers alike are utilizing video now more than ever before.
So what are you waiting for? Let's talk about your video!